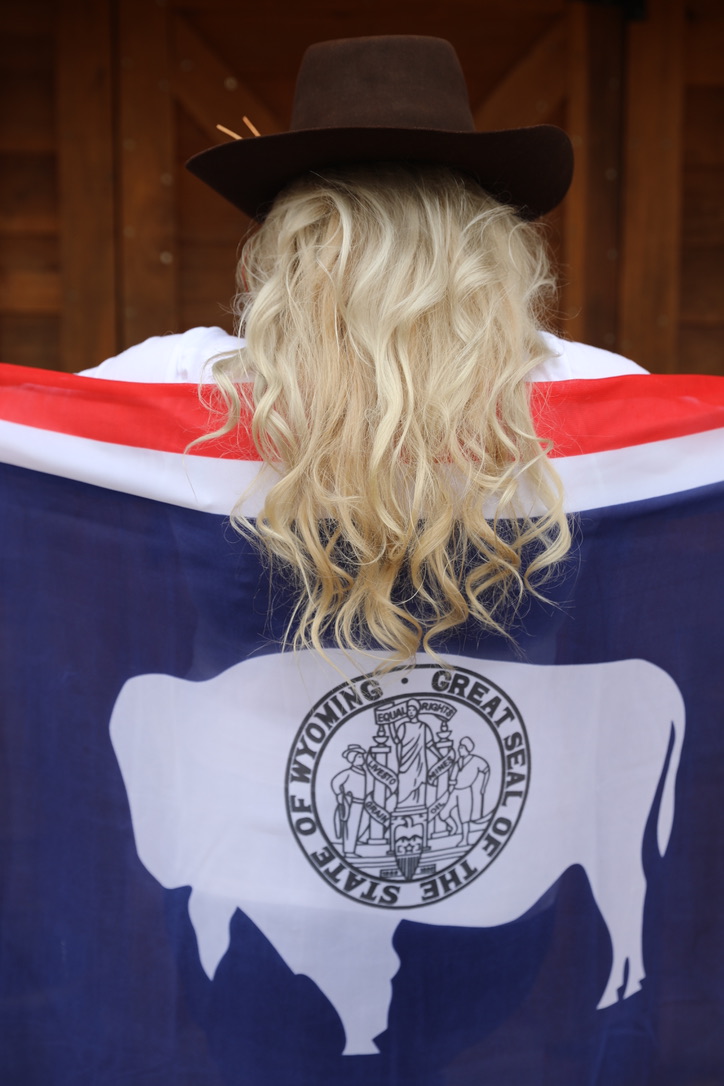 DeMetri Moon was born in Nashville, Tennessee, after her mother's first labor pain occurred backstage at the Grand Ole Opry while visiting with Lorrie Morgan, Keith Whitley, and Riders in the Sky. One of DeMetri's goals is to return to the Opry stage as a country music entertainer.
Music and performance bring great joy to DeMetri's life, whether listening to, playing or writing it, or even figure skating or choreographing a routine for her figure skating students.
As a figure skater, DeMetri completed her tests for USFSA, is a member of the PSA and coached skating through her High School years. Today she skates on the Energy Team for the Nashville Predators.
DeMetri began playing music at the age of three. Violin lessons with Becky Mothersbaugh, Concert Master for the Wyoming Symphony, fiddle lessons at the age of seven with Cody Robinson, drum lessons with instructor, Ryan Collins and her vocal teacher, Marcia Patton at Kelly Walsh High School. She continued her love for singing with vocal lessons from Ron Alexander. DeMetri graduated from Trevecca Nazarene University with her Bachelor of Arts Degree in Commercial Music in 2011. She had the awesome privilege of being taught fiddle by David Johnson, Randy Travis's fiddler and a great musician.
DeMetri has been blessed to meet and work with some very talented musicians: Point of Grace (Fiddle/Mandolin for 2010 Christmas Tour), Charlie Louvin, Brooke Hogan, Ronnie McDowell, Willie & The Lost Maples, Freddie Long Band, and Lance Carpenter. In 2011, Ronnie McDowell hosted a TV show and DeMetri was a member of the house band. They played for many artists including, Lorrie Morgan, Kentucky Headhunters, Ray Stevens, Jason Crabb, Gene Watson, and Jim Ed Brown.  In addition to performing at most venues in Nashville, she writes with numerous songwriters, as well.
DeMetri would like you to know that she hasn't traveled this road alone.  Credit is due to the wonderful musicians in Wyoming who were with her when she started her adventure. A person never achieves their goal in life alone, and neither will DeMetri. Those people include Mike & Pam Martin, Al & Mary Kalbfleisch, Dick & Tyler Enders, Vern & Barb Billingsly, and the members of The Wyoming Fiddlers Association.
Currently, DeMetri is playing fiddle and singing background vocals for Lance Carpenter with Show Dog Records. She is also doing vocal/fiddle studio work, songwriting, and continuing her place as a member of the Energy Team for the Nashville Predators.